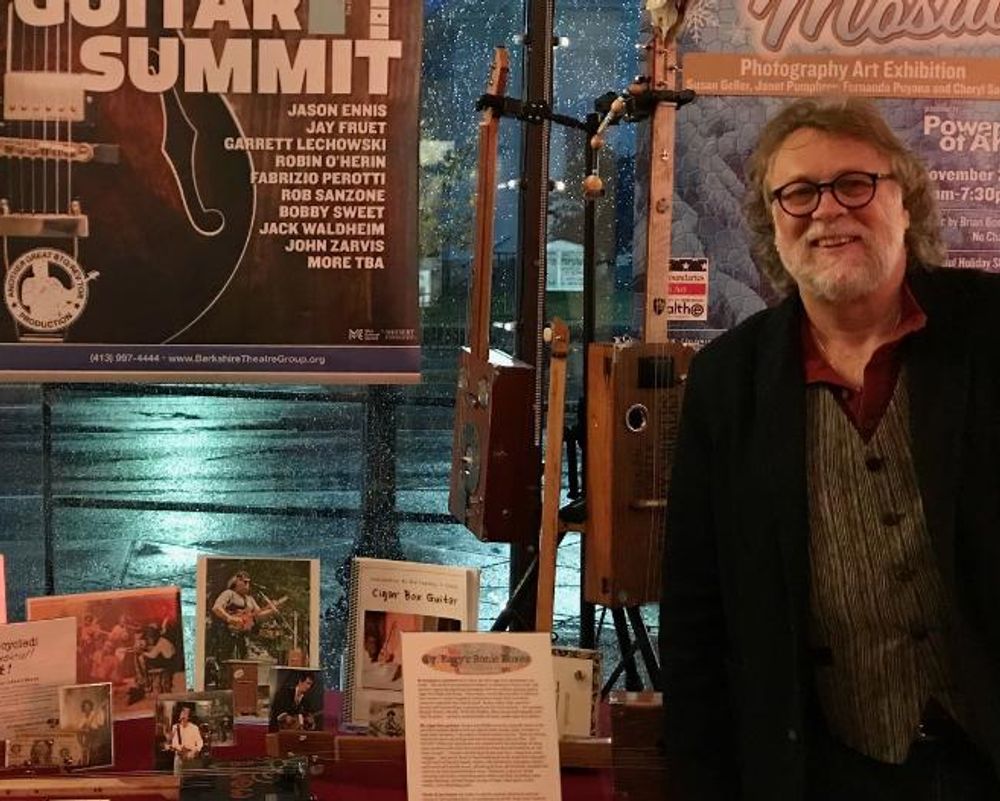 Dr. Ea$y's Sonic Boxes - Handmade Cigar Box Guitars!
recycled | musical | art
IN 2010, David Reed proudly introduced our line of beautifully hand-crafted, yet primitive, cigar box guitars, diddley-bows and banjo-ukes - Dr. Ea$y's Sonic Boxes.  Thinking-within-the-box as he is wont to do, Dr. Easy can often be found in his tiny shop creating one-of-a-kind musical instruments and incidental lighting from unique and colorful cigar boxes, antique license plates and hubcaps and marrying them to beautiful, select hardwoods, both native and exotic. Using vintage hand and power tools and other odd bits 'n pieces he's squirreled away over the years such as old keys, sundry plumbing parts, polished stones and interesting bottle caps, this crafty ol' codger combines his years of imagination, working with his hands and playing music to make musical instruments that are both artistically aesthetic and purely practical. Instruments range in price from $125 - $450 depending upon type, style, electronics and appointments.  
As Dr. Easy himself often not-so-tactfully says: "My cigar box guitars are just as happy on your wall as they are in your hands. Now, make me happy and buy one."
We invite you to have a look at this slideshow…it's just a sampling of some of the beautiful instruments coming out of the shop recently.  Then, give us a call to see what we've got on hand, or what we could make to your specifications!