"Americana Groove Music from the Caribbean to the Delta"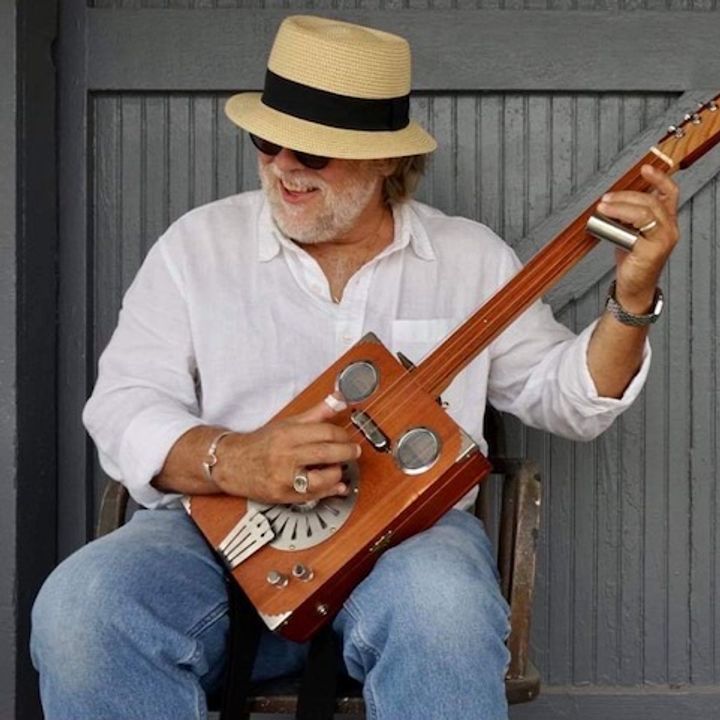 2021 - further along
"The Pandammit & Other Stuff"
Winter/Spring 2020-21: Along with most of the sensible and intelligent world, I remained on what I had hoped was a temporary hiatus from all performances as I endured sheltering-in-place during the seemingly endless COVID-19 pandemic.  It sure weren't no fun, often feeling more like 'house arrest', but it also beat the alternative!  
I found that I was hunkered down in St. Augustine, FL and spending my time practicing my instruments and making the occasional video - a few have been YouTube videos featuring inspired photographs taken by my wife, Claudia d'Alessandro, set to music that I've improvised or otherwise recorded for the project.  I also happily discovered a trove of 2011-12 makeshift recordings I made in my old shack in St. John, USVI - long before "mon pauvre petite Shackteau vert" was blown away by hurricanes Irma & Maria in 2016.  Most of the recordings - conceived in the old West Indian 'scratch band' style - were pretty rough for sure, but I was able to resurrect them and remix them into what is looking like it could become a new collection - tentatively called "The Shack Sessions".  I'm pretty excited about that, and will keep y'all posted.
In March I received my two Pfizer COVID shots, but I'm still gonna play it safe...face masks and caution until this pandammit blows over.  That said,  outside venues and 'socially distanced' inside venues are beginning to offer live music and I am excitedly looking forward to be a part of it.  It's been way too long!
And now, the show must go on!  Bring on the gigs!
As always, THANK YOU  for your interest and support.
I hope to see you at a show real soon!
A Little History Lesson . . .
IN 2021, David Reed & Tamboura Productions celebrates 32 Years of creating always distinctive, diverse and high-quality artistic entertainment, recordings and handmade musical instruments for music lovers of all ages.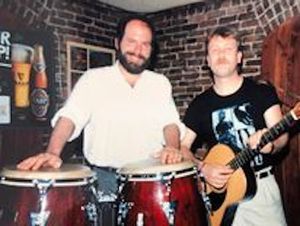 BEGINNING in 1989, I combined my artistic vision and multi-instrumental/vocal/songwriting talents with those of percussionist Armando Zanecchia's to create exotic (and quixotic!) interpretations of contemporary folkrock, blues and world-beat music.  The fledgling DuoTamboura (taking its "Tamboura" moniker from the Caribbean island of Dominica's "drum of the merengue") organically expanded - sometimes up to 7 members! - earning an endearing reputation for being the only Caribe-vibe dance band in the Berkshire Hills of western Massachusetts...and way beyond.   
MY ADVENTURES have taken me and my various musical permutations through time and space to festivals and venues throughout East Coast USA, the Caribbean, Italy, Switzerland, England...even Bulgaria!  Little did I know at the time what a journey I had embarked upon, gathering fantastic musicians and experiences along the way!   
I INVITE YOU to explore the pages of this website. Get acquainted by reading bios, sampling Audio & Video Clips, and viewing glimpses of my travels and adventures in the FotoGalleria.  Visit the Dry Duck Trading Company for my recordings - including the latest release, "Gypsy Davy" - hand-made shakers, cigar box instruments from Dr. Ea$y's Sonic Boxes and cigar box lighting from Dr. Ea$y's Man Cave Lighting Co.  Or, read some of my (mostly) light-hearted stories and essays in Blogwash.   
BETTER YET, come on out to a live show...I'd love to meet you! And I think you'll enjoy what you find under this here virtual Big Ol' Umbrella. I believe once you do, you'll come back for more! 

And to my family, fans and friends, THANK YOU for supporting David Reed, Tamboura Productions and Dry Ducks Records over the past 32 years!   
Cheers!    
- DR